Totara: Again in the TOP 20 of the best LMS according to Training Industry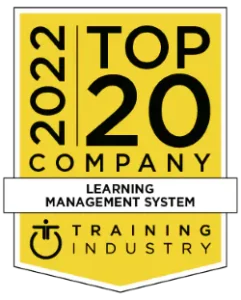 The learning management industry has been in constant evolution, and at the heart of this transformation is
Totara
a widely recognized platform with more than 1,500 customers worldwide. We are pleased to share the exciting news that againTotara has been included in the Top 20 Best Learning Management Systems (LMS) of 2023, according to the prestigious list of 2023, according to the prestigious list prepared by the
Training Industry
.
Empowering learning, collaboration and development in organizations around the world.
Totara is much more than a learning management platform; it is a comprehensive solution designed to help organizations manage and improve the performance of their staff. It offers tools to drive learning, competency assessment, training planning and skills development. In addition, it is committed to offering a complete solution with Totara Learn as LMS, Engage as LXP and Perform as a powerful performance management tool.
Inclusion in the TOP 20 of Training Industry: a well-deserved acknowledgement
The inclusion of
Totara
in the Top 20 is a testament to Totara's commitment to innovation and quality in learning management. This prestigious list is compiled by industry experts and is based on rigorous criteria, such as the quality and variety of courses offered, technological innovation and customer satisfaction.
Actua's commitment to Totara
In the words of Mario Planas, Director of Actua: "At Actua, we are proud to be Totara partners and to offer this powerful platform to our clients. We strongly believe in the power of continuous learning and development as drivers of organizational success, and Totara is an essential tool to achieve it".
If you have not yet explored the possibilities that Totara can offer your organization,
we invite you to discover
why this platform is among the best in the world in the field of learning management. The future of learning is here, and Totara is leading the way!