New Storyline 360 upgrade: slide number and percentage
The new update of Articulate Storyline 360 allows you to enter the slide number and percentage automatically. Something we were constantly asked about by Storyline users.
In the latest version of Stoyline360, an option has been added that allows you to insert the slide number, total slides and percentage displayed without the need to manually create the variables.
This option is located on the Insert tab of the Ribbon:
From there you can insert the number of the slide, the total, the slides viewed, etc. By clicking on More, you will be able to see more options.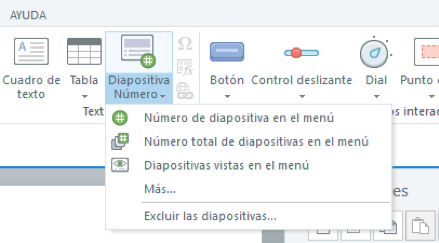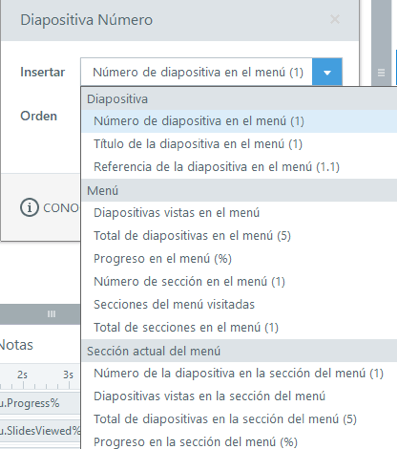 All these options are handled with Articulate system variables, and progress bars can then be made by means of conditions of the different variables.
The variables management window has also changed to separate them by project variables (those we create) and built-in variables (those created by Articulate).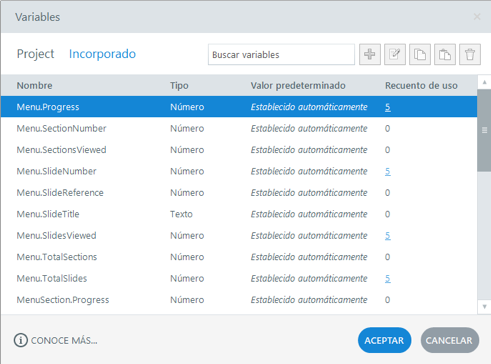 We hope this post has been useful and that you will be able to get the most out of your subscription.
If you liked this information, please share it on Linkedin or Twitter.