Moodle 3.9 arrives
Moodle version 3.9 has been released this week. This version comes with interesting new features in the content creation part and some important performance improvements.
Highlights
New design and functionality of the activity selector
The activity and resource selector for a course has been completely redesigned to improve its usability and new functionalities have been added such as the ability to search and mark regular activities as "favorites" and to configure a default set of activities and resources.
New H5P Activity module
The H5P content format leverages the capabilities of HTML5 to provide a system for creating and sharing interactive web content. With Moodle 3.9 it is now possible to use H5P as a Moodle activity and manage H5P content with the new "content bank" functionality.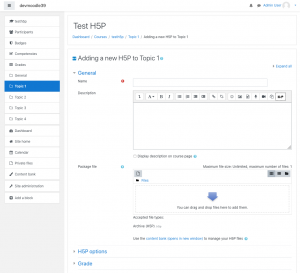 Duplicate courses, now easier
Until now in Moodle to duplicate a course you had to do a backup and then a restore, and wait for each of the processes to finish separately.
In this version 3.9 we already have available a tool to do this automatically and asynchronously, so Moodle takes care of the process and we can be other things that when finished will send us a notification.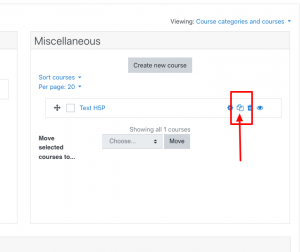 This duplication process is customizable so that the copy of the course can be made by assigning it to a specific category and dates.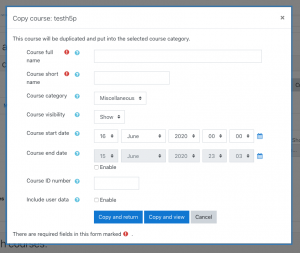 Improved course participant filtering
This classic list of participants has been improved so that it can now be searched and filtered in a more advanced way.
Accessibility improvements
Moodle continues to add version by version improvements to comply with the WCAG 2.1 Level AA accessibility standard. This time the improvements are the result of an external audit on specific sections of Moodle that will later be extended to the rest of the application.
Other new developments
As with any new version, this one is also loaded with functional improvements, security revisions and new features in more development and configuration aspects.
At the security level, it incorporates 6 new improvements, but with a low level of urgency.
There are also new Mobile functionalities, such as the possibility of logging into the Moodle app using a QR code configured in the user's profile.
In the official Moodle release note and in the list of features of Release 3.9 you can see all of them in detail.
Do not hesitate
As always our team is available for any questions you may have regarding this new version, just contact us.