Actua will attend Corporate Learning Day 2023 in Madrid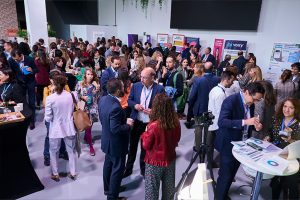 Actua will participate in the next Corporate Learning Day 2023, organized by Equipos y Talento, to be held in Madrid.
The Corporate Learning Day is a very important event in the field of learning and organizational development. It brings together experts, business leaders and industry professionals to share knowledge, experiences and the latest trends in the world of corporate learning. This year, the event promises to be even more exciting with an agenda packed with inspiring talks and networking opportunities. You will find us at the Actua booth!
The day will address a wide variety of topics:
Transformative learning:

Innovation and technology for the creation of an effective and sustainable learning experience.

Human organizations:

How development and training contribute to organizational well-being.

Agile learning:

From Ultra Learning to Agile Learning

New learning experiences:

Generating impact through memorable experiences

Tech-driven l&d:

Innovation and digitization to boost learning and training.

Reskilling & upskilling:

L&D initiatives to drive learning in organizations.
It is a space to broaden horizons, establish contacts and inspire fresh knowledge and innovative perspectives that can be applied in the Training and Development strategies of organizations.
This is an excellent opportunity to learn and connect. Would you like to attend? Contact us for an invitation